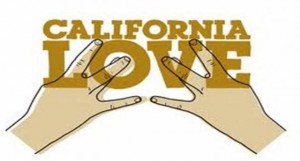 Published March 17, 2011
TWISler Update: Who will be the next EDC President?
Kathy Baylis is the only economic development leader Sarasota County has ever known. She began our quest toward prosperity in 1995 as assistant director of the Chamber of Commerce's Committee of 100, became head of the Chamber's economic development function in 1999, and spearheaded the formation of the Economic Development Corporation in 2004, where she has since done one helluva good job as President shaking Sarasota out of its warm and cozy "anti-business" climate.
Unfortunately, as the TWISler informed you back in January via epic battle cry, Baylis plans to step down as our economic overlord as of June, and the crowning of her replacement will indubitably be the most important decision this county makes for some time to come. That's why we should all be making out with our lucky stars that we've managed to attract some serious talent vying to fill the role.
On Monday, the EDC thoroughly probed and prodded 10 applicants, and it seems the board has grown a special affection for two of them. The first, Tammie Nemecek, is the current president and CEO of the Economic Development Council of Collier County, which you might recall as the County that lost its grip on Jackson Labs after they were smitten and swooned by the smooth operators here in Sarasota County, where they will instead be setting up shop. Nemecek must really love her some Jackson, because not long after the company boarded our love train bound for Pleasuretown, she up and announced her departure from Naples and bid for a ticket on the Sarasota Economy Express.
That's a good sign, seeing as how Nemecek managed to achieve Alpha Dog status in only 10 years of climbing Collier's EDC ladder, maintaining a stellar reputation of competence with each hat she wore throughout her journey. In fact, we'd probably be content with handing over our economic reins and letting her fulfill her deepest Jackson Lab desires, if it wasn't for the second option our EDC has eyes for.
You may remember the TWISler begging and pleading in January for a fighter — a Braveheart who could free us from our addiction to forming redundant, ineffective, impotent committees, which have become the bureaucratic meat grinders of our progress. And you know what? We'll be damned if we didn't pick us up a full-fledged, state-of-the-art, bad-as-Shaft, bona fide Braveheart, willing to lead our people to the land of milk and honey.
This job-generating guru goes by the name Paul Krutko, and after three decades of innovative economic excellence, we are nothing short of ecstatic to see his name on the EDC's short list. First of all, the guy studied urban planning and design at the University of Cincinnati's College of Design, Architecture and Art, which means he's familiar with the creation side of development and also knows a thing or two about the heart of our culture — an asset we ourselves have been neglecting lately.
After simultaneously acting as the Jacksonville EDC's senior director of Development Services and executive director of the city's Downtown Development Authority from 1997, Krutko headed to San Jose in 2002, where he would take the economic helm of Silicon Valley right after the dot-com bust had just stripped the area of 225,000 jobs. Turning around America's high-tech capital after having endured the largest job losses of any metro area since the Great Depression wasn't an easy task. But we're talking about a Braveheart here.
Krutko threw out the old method of just looking at how to tax and extract money from developers, and got creative by developing infrastructure to motivate developers and companies to invest in the area. He helped growing businesses by making it easier to gather the permits for expansion, instituting a program where companies could meet with reps from all the needed agencies and get full approval in a matter of hours, as opposed to running all over town for months. He also sped up the approval process for production equipment, from which San Jose now earns a property tax. We're so fricken excited, we've already bought fireworks for the red tape burning party!
Since launching Krutko's agenda — a Creative Class agenda — San Jose has gained back over 70,000 jobs. And through his push to build incubators for green technologies and employ innovative housing and transportation policies, the area has also earned the title of "greenest city" in the U.S. We realize this isn't an election, and that we don't necessarily have any power to influence the EDC's hiring decisions. But if we were to have a voice at the table, we would proclaim with the utmost of emphasis that the EDC needs to get Paul Krutko up in this joint pronto. It's time to set aside the same ol' Southwest Florida strategies and welcome in some new-age California love.