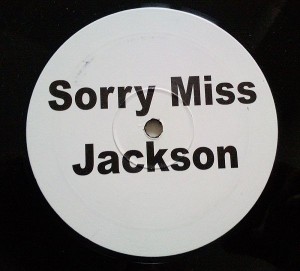 Published March 24, 2011
TWISler Update: Bye, Bye Jackson Labs…
A few weeks back your trusty TWISler attended a press conference at the fancy-schmancy Ritz-Carlton where representatives from Sarasota County, USF, Gulf Coast Community Foundation, Sarasota Memorial and SRQ-bound hopeful Jackson Laboratory made the joyous announcement that they would indeed be joined together in holy geographical matrimony. The organizations' leaders didn't go into detail, but everyone showed enthusiastic confidence that Jackson Labs would soon be finding a nice comfy spot to set up shop right here in Sarasota County.
One by one, they touted the 2,200 new high-wage jobs Jackson will create once its new "biomedical village" is fully operational, estimating an economic benefit of $1 million per year by 2030. The proposed facility is to be the future of healthcare — where revolutionary research is gathered through cutting edge clinical tests using miraculous medicinal methods administered in ideal doses. Jackson will work closely with industry experts at Sarasota Memorial, share in USF's $400 million worth of research grants, and ultimately make Sarasota County the epicenter of stem cell breakthroughs and genetic code comprehension. "This event epitomizes partnerships," proclaimed County Commissioner Carolyn Mason from the podium.
Well, good thing they didn't get our hopes up…
That's right, folks. It appears all that excitement came a little premature. Apparently, Jackson had been banking on roughly a $100 million in funding from Florida to seal the deal. But after hiring some lobbyists and heading to Tallahassee to make their case, they were greeted by a big sign reading, "Free rides closed due to budgetary maintenance. Please try again in fiscal year 2012." They probably felt a bit like Clark Griswald once he finally made it to Wally World — especially after spending over a year negotiating a move to Collier County — a deal that included a $50 mil approval out of Florida's 2011 budget. But when that deal fell through, so did the money.
Astonishingly, it seems they somehow didn't realize it might be kinda difficult to get another approval for twice as much money with only one month left in the legislative session and still lacking a business plan to present to lawmakers. Either way, Jackson's vice president made it clear on Tuesday: If the money doesn't come this year, they're not coming down here.
That's why it sorta sucks to have all our local representatives lowering expectations in yesterday's Herald-Tribune in classic "shoulda-told-ya-so" fashion. State Sen. Nancy Detert, R-Venice, basically said rallying for legislative support is pointless without a business plan. While State Rep. Doug Holder, R-Sarasota, chairman of the House Economic Development Subcommittee and the most senior member of the Sarasota-Manatee delegation, said he thinks Jackson reps must have assumed the $50 million was just waiting for them. And the project's biggest supporter, State Sen. Mike Bennett, R-Bradenton, called Jackson's budget request the most disorganized he has seen in a decade of Tallahassee legislating. Bennett, the second-highest ranking member of the Senate, was quoted saying, "They didn't understand the politics."
Well, guess who did? All you high-ranking legislators! Jackson may not have announced their official Sarasota pick until March 2, but we've been hearing about the lab's interest in this county since mid-January. Could none of our delegation's seasoned politicos take the time to contact Jackson and press upon them with the utmost of emphasis the absolute necessity of having a proper business plan submitted at least early enough for possible approval? It's 2,200 jobs tasked with developing the future of modern medicine in a company linked to 22 Nobel prizes and ranking fifth in the number of National Institutes of Health grants awarded, and you can't make damn sure they "understand the politics" in order to move to your county? Do you folks in Tallahassee even know what's going on down here? You should stop down for a visit next week. We'll even hook ya up with a few free Vinyl Fest tickets.
The number one goal of Jackson Labs is increasing the effectiveness of treatments and lowering medical costs. Why former healthcare tycoon-turned-Governor Skeletor and his fully stocked fiscal hawk legislature wouldn't go out of their way to have a company like this in Florida figuring out how to save us money on healthcare is completely beyond us. But at least now we can't shoot ourselves in the foot by voting to disallow stem cell research because we feel it's a sin to "Play God." That would have put the blame for Jackson's departure on our closed-minded citizens rather than our absent-minded politicians.
Once again, our slowpoke response to limited time offers winds up costing us more money, time, and in this case — the jobs of the future.